The birth of a new baby is a joyous occasion for the entire family, as well as for friends and relatives. Giving new baby gifts can be difficult, especially for those with no prior experience. Everyone wants to give something unique and special to the parents of a newborn baby.
If you're having trouble coming up with newborn baby gift ideas or need a starting point, you have come to the right place. For each type of needs for new babies, we provide numerous ideas. Furthermore, a gift that is useful for both the baby and their caregivers or parents is always a good choice.
New Baby Gifts Ideas
When choosing new baby gifts consider the following: Are you looking for something useful that you can use after the baby is born? Or, something that will be useful as they grow?
Here are the best newborn baby gifts to celebrate the arrival of the newest member of your family.
Baby Clothes
Baby clothing options include mittens, bibs, vests, caps, and booties. Note to only buy cotton clothes. Stay away from synthetic fabrics.
Diapers for the babies
Diapers are always a good idea. There are many well-known brands of disposable diapers on the market. If you care about the environment, you can also buy cloth diapers.
Silver Jewellery Items
Gifting silver items to a newborn baby is considered a blessing because silver metal has health benefits. You can give anything made of silver, including silver bowls, spoons, bangles, and anklets.
Musical Toys
There are a ton of fun options available on the market for musical toys for newborn babies. They are not only available in adorable designs, but are also playful and soothing.
Bed Linen for Babies
Baby bedding sets come in a variety of lovely designs. It's a good idea to go with the quick dry variety. You can also get trendy sleeping bags with cute motifs which will keep the baby warm.
Baby Pacifiers
It can be difficult for new parents to comfort their baby. Pacifiers for babies may be the ideal gift in this case. Baby pacifiers and teethers come in a variety of animal designs. Check to make sure they are non-toxic.
Skincare Products for Babies
A set of baby skincare products can be given as a gift such as foam shampoo, baby body lotion, massage oil, baby soap, diaper rash cream, and baby wipes.
Furniture for Nursery
You can purchase baby furniture as a gift, such as dressers or changing tables, nursery rocking chairs, travel cots, and so on.
Swaddling Cloth for the Baby
Baby swaddling clothes and baby sheets are also useful gifts because babies tend to make a lot of mess. As a result, draping sheets are always in high demand.
Teach My Baby Kits
Teaching my baby kits are multi-purpose gift ideas because they include teaching items such as the first word, body parts, numbers, colours, and so on.
New Baby Gifts for Mom
A new baby may feel like a gift in and of itself but that doesn't mean their moms won't appreciate a few actual gifts as well. Parenting a newborn is difficult, but the right new baby gifts can make the process easier while also being absolutely adorable.
Basic gift ideas for new moms
Baby Bath Essentials
Bathing a newborn baby can be difficult for new mothers. Giving them a portable baby bath can make bathing the baby easier and more convenient.
Diaper Bags
A diaper bag that can hold disposable diapers, baby wipes, a changing mat and sanitizer can be a useful gift for a new mom.
Baby Carrier Slings
You have the option of using a baby carrier sling. They make excellent gifts. When purchasing the sling, keep in mind the age recommendations, as smaller babies usually require more neck support.
Photo Albums
A baby photo album can help new moms in documenting all of their baby's first-year milestones. For memory's sake, they can paste pictures and footprints of their baby, as well as personal details such as the baby's birth weight and so on.
Feeding Essentials for Baby
Baby bottles in a variety of sizes, as well as extra nipples, can make an excellent gift. You can also put together a gift basket with bottle brushes, bottle covers, bibs and sippers.
Unique baby gifts for new moms
DIY (Do It Yourself) Projects
You can express your creativity by making a knitted sweater with matching socks and cap, a quilted blanket, or stuffed animals. You can also customise the gift by adding the baby's name.
Baby Proofing Kit for the House
As the baby grows, parents will be required to baby proof their home. You can give the parents a baby proof kit, and they can baby proof their home when the time comes.
Play Gyms
A new parent may appreciate having a cot mobile or a play gym to keep their baby entertained while they do their chores.
Gift Cheques
If you don't have time to buy a gift, you can also offer a gift cheque. The money can be spent however the new mom sees fit.
Nursery Room Decor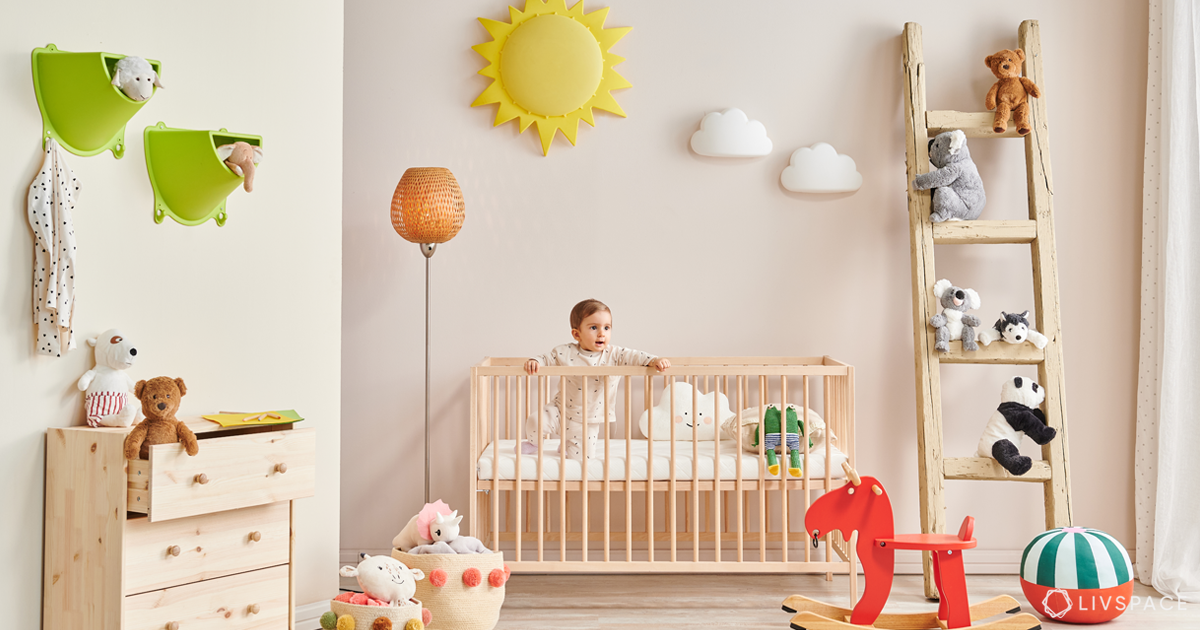 It can be a fun idea to give items for the baby's room décor as a gift. You can choose picture frames, wall stickers, baby room lighting, height charts, rugs, drapes, and so on.
New Baby Gifts for Parents
It's only natural that parents would want to receive a gift when welcoming a new baby into the world. The best gifts for new parents celebrate the momentous occasion of having a new baby and, ideally, make that major life transition a little easier for stressed-out and tired parents.
We created this list with the needs of new parents in mind. Consider purchasing new baby gifts such as onesies, diapers, wipes, and swaddles for the babies. Think outside the box and get the parents food gift cards, AirBnB experiences, or even a cute babysitting coupon.
Basic Gift Ideas
Ice Creams
On a long, hard day of parenting, an ice cream treat might be just what you need. Bring ice cream pints and store them in the freezer, or offer your friend a delivery or subscription service for ice cream.
 Flowers
A thoughtful gift for new parents does not have to be long-lasting or extremely useful. A simple flower bouquet can brighten their day and let them know you're thinking of them.
A Water Bottle
Breastfeeding mothers must stay hydrated. A chic water bottle or tumbler will keep her drink cool and close at hand.
Books and Scrapbooks
Books For The Parents
With a baby in the house, new parents may not have much downtime for reading, but they will enjoy a quick read when they do. Consider a magazine subscription if you don't think books are their thing.
Dad Joke Book
Brush up on some dad jokes to help dad adjust to his new role in life. A good dad joke book is a hilarious gift that can provide him with a fun and relaxing moment for himself.
The Gift Of Memories
There are so many firsts that a new parent will go through. Fortunately, there are numerous methods for capturing and storing these milestones for each trip down memory lane.
Giving them a way to preserve these priceless memories will be a nice gift. It can be a scrapbook they can fill with all the special moments or a digital photo frame they can upload all of their favourite photos to.
Coffee-related Gift ideas
Coffee Gadgets And Subscriptions
Consider getting the new parents a bag of high-end coffee as well as a fun drink-making gadget. You can also give a milk frother to make their morning cup of coffee even more enjoyable.
Give them a fancy coffee or espresso maker to help them up their coffee game. Just make sure it says "low-noise" because we don't want to wake the baby!
You can also give them a coffee subscription to ensure they never run out of coffee. These subscriptions enable parents to select from a large number of blends and experiment with new coffee varieties.
A New Coffee Mug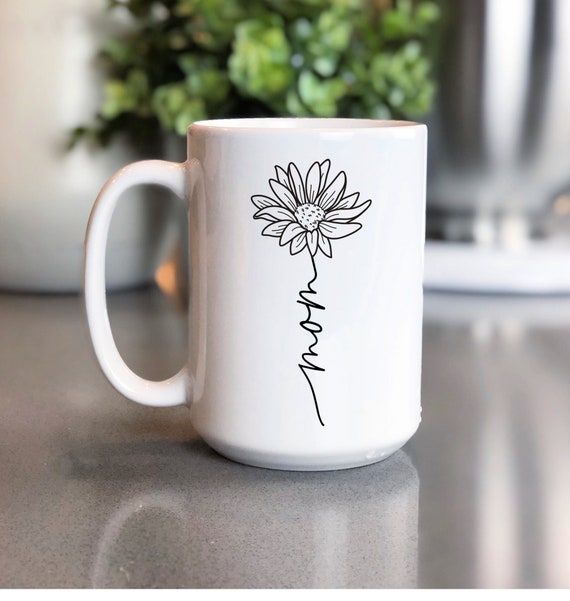 A fresh coffee mug is always appreciated, even by parents who aren't nursing a baby. Choose a mug that reflects their personality or includes their new title of "mom" or "dad."
Gadgets as new baby gifts
For the Kitchen
Blender
While we're on the subject of kitchen tools and appliances, every parent will appreciate a high-quality blender. They can make delicious smoothies for themselves and baby food for their child with the press of a button. Furthermore, it is a long-lasting appliance.
Instant Pot
Give tired parents a convenient multicooker, such as the Instant Pot, to make food preparation easier.
The Instant Pot has a lot of fancy features but its most amazing quality is how quick and easy it is for busy new parents to make dinner time.
They won't have to rely on takeout to get through those sleepless nights. It's a baby gifts that will last a long time. Even better, it will save them time during their exuberant toddler years.
Noise-Cancelling Headphones
Trying to calm a fussy newborn baby can make a parent's day more stressful. Noise-cancelling headphones are ideal for assisting the new parent in your life in calming their child while turning down the volume.
Likewise, while one parent is awake with the baby, noise-cancelling headphones can assist the other parent in getting some much-needed sleep.
Photo Printer
With a new baby, new parents quickly accumulate hundreds (if not thousands) of photos. Don't leave all those adorable baby photos on your phone!
They never knew they needed a photo printer that was simple to sync with their phone. We believe it is one of the best gifts for new parents.
A Robot Vacuum
Robotic vacuums are an excellent way to take one task off a parent's plate so that they can focus on more important matters. Many of these products are even self-emptying and self-charging, so your gift will keep them happy while also keeping their floors looking great!
Allowing them to care for their child while cleaning up the dirt and dust around the house allows them to relax when they finally have some downtime.
Fitness-related Gifts
A Fitness Tracker For Mom
When a new mom is recovering from pregnancy and childbirth, it can be difficult to find motivation to get moving. A fitness tracker will motivate her to stay active and keep track of her progress. After all, those steps she took while bouncing her baby to sleep had to be worth something!
Most fitness trackers promote mindfulness as well. Mom's watch will remind her a few times a day to take a moment and breathe deeply. This will assist her in remaining calm and focused even on the busiest of days and serve as a good new baby gifts.
A Gym Gift Card Or Membership
A gift card or membership to a gym class is another great gift that will help the new mom stay active! She'll appreciate the accountability of a class in addition to leaving the house and making new friends. Getting away from the house to focus on her health will help the new mom feel more like herself. Fitness is also one of the most effective treatments for postpartum depression.
Don't forget about Dad! Everyone could benefit from some breathing room, and doing some quick cardio at the same time never hurts!
Gifts to Relax
A Spa Day or Massage
Stress can creep up on new parents quickly! A peaceful day of rest and relaxation is the best way to deal with the long days and nights and can serve as good new baby gifts.
A gift card to a local spa opens up a variety of stress-relieving options — from relieving muscle pain to relaxing with a therapeutic facial, parents will be revitalised and ready to tackle anything.
Bath And Body Gift Set
Speaking of massages, a bath and body gift set is also an ideal present for everyone in the family. This ready-to-give gift will provide everyone with quality spa-level hydration.
Lotions And Balms
Looking for another present for the mom? A nice lotion, lip balms or some hand and foot creams could be just what you need!
Clothes for New Parents
Pyjamas For The Parents
Pampering the new parents with new baby gifts, pyjamas are a fun way. You can also consider loungewear for days spent at home. Bonus points if they match their baby!
Mom or Dad T-Shirt
A "dad" or "mom" T-shirt that expresses who they are is one of the most basic yet thoughtful gifts for new parents.
You can find or have a T-shirt made with their new name, whether they call themselves "dada," "papa," "mama," "mommy," or anything in between!
A Robe
There is no such thing as too many comfy clothes when you're caring for a new baby. A robe is an excellent gift for a new parent to keep them warm and cozy while caring for their child.
Alternatively, choose a lovely silk robe in a dark colour for the new mother. Although it may not be practical for keeping warm, it will definitely make her feel good about herself. That is all that matters while she is taking care of her children.
New Baby Gifts to Send
It's hard to deny how adorable and sentimental baby gifts are, especially because they bring back happy memories. Our collection of new baby gifts options are everything you need for celebrating the newborn baby and their parents.
Our gift ideas include books, cards, gift bags, gadgets, record books, memory sets and learning kits. Gift options are of course more in number for the parents than the newborns.
New Baby Gifts Delivered
With our beautiful wide range of new baby gifts ideas, it is never difficult to find the perfect newborn gifts. You can easily decide on new baby gifts and also send them to any part of the world. You can send new baby gifts anywhere in the world like New York, London, Los Angeles, Melbourne, Boston, Bombay and more if you follow the links we provide.
New Baby Gifts by Post
New Baby Gifts London
To send gifts to London you can visit the following link. You can choose from a range of various gifts from this website: SEND BABY GIFTS TO LONDON
New Baby Gifts USA
Send baby gifts to the USA using the following link: SEND BABY GIFTS TO USA
New Baby Gifts UK
You can also send gifts for babies to the United Kingdom by using the following link. A variety of gift options according to their category is available here: SEND BABY GIFTS TO UK
New Baby Gifts Canada
You can also send baby gifts to the Canada using the following link: SEND BABY GIFTS TO CANADA
New Baby Gifts Australia
Send baby gifts for newborn babies to Australia using the following link: SEND BABY GIFTS TO AUSTRALIA
New Baby Gifts United Arab Emirates
To send gifts to the UAE you can visit the following link: SEND BABY GIFTS TO UAE
New Baby Gifts Ireland
Finally, you can also send gifts for the precious newborns all the way to Australia using the following link. You can choose from a variety of gift options and gift hampers here: SEND  BABY GIFTS TO IRELAND
Things to consider when picking a gift
When selecting new baby gifts, it is critical to keep certain factors in mind. Here are some characteristics your gift should have.
Practical Application
There are numerous items that a newborn requires, and parents will be grateful to anyone who provides them with something that they can actually use.
Sentimental Worth of New Baby Gifts
Another road you can take when selecting a gift is the emotional trail. In the future, the baby and the parents can keep something that helps store memories or is personalised for them to remind them of these months of anxiety, excitement, and joy.
Uniqueness
Uniqueness always makes a memorable gift. However, make certain that your one-of-a-kind gift is still useful or sentimental.
Remember that no matter what gift you choose, it is the thought and gesture that counts in the end!
F.A.Qs
What should I buy for a newborn baby boy?
Ans. Clothes and bathing essentials are always a good gift choice for baby boys.
What is the most useful baby item?
Ans. Feeding bottles and diapers are the most useful baby gifts.
What can you gift a newborn baby?
Ans. Diapers, clothing essentials, bath items, grooming kits and first aid tools are always good new baby gifts options for babies.
Which are the best baby gifts?
Ans. Linens and cots can also be quite good new baby gifts.