Gaming keeps the mind active and increases creativity. It helps you form new friendships because you tend to learn a lot about each other's lives. Unfortunately, when there is violence and unusual provocation involved, such as in the case of Gabriel Kuhn and Daniel Petry, it tends to express the wrong values.
We frequently consider those between the ages of 16 and 10 to be children. One might think that nothing a "child" could do is unforgivable. But the case of Gabriel Kuhn and Daniel Petry might convince you to think otherwise.
This is a true crime horror nightmare committed by 16-year-old Daniel Felipe Petry from Brazil. Gabriel Kuhn, a friend and fellow gamer, was the victim of the murderous act committed by Daniel Petry. This callous and cold sick young man butchered his friend over certain insignificant things. This case is so ridiculously absurd. You won't think of Daniel Petry as a teenager, let alone a child, because his actions are so shocking and disturbing.
Rest in peace Gabriel Kuhn.
Who is Daniel Petry?
Daniel Petry shot to fame after being involved in a murder case. It is both fascinating and upsetting to witness a 16-year-old child abusing a 12-year-old child. Here are some details about him and the murder.
He is a young Brazilian boy born in Blumenau, Santa Catarina, Brazil in 1991. He is well-known for abusing and killing Gabriel Kuhn, a 12-year-old boy. On July 23, 2007, Gabriel's friend murdered him. Daniel Petry struggled with psychiatric issues as a child. Fortunately, his family members were so concerned that they sought psychiatric treatment for him. However, he only attended a few sessions and skipped others. Daniel was a big fan of online gaming, television, and the internet. He spent the majority of his time playing video games and watching television. He used to skip classes in order to play video games with his friends. Because of their shared interest in online gaming, he met Gabriel Kuhn Blumenau and they became good friends.
How did Gabriel Kuhn and Daniel Petry know each other?
Daniel Petry's parents sent him to psychiatric therapies because he had always been a rebel and extremely aggressive since he was a young child. He reacted with extreme violence to the slightest provocation. However, Petry abandoned these sessions and later quit school. Daniel Petry spent his time at home playing the online role-playing game Tibia, surfing the web, and watching shows that he assumed were from Brazil. Daniel befriended and frequently chatted with a local 12-year-old named Gabriel Kuhn in this online world. Gabriel once asked Daniel if he could borrow 20,000 Tibia's online virtual currency. Daniel agreed on the condition that Gabriel return it.
Over time, Daniel began to request the virtual currency that had been promised to him, but Gabriel chose to keep it and ban him from his virtual contacts. This upset Daniel, who called Gabriel's mother, who was in Nova Trento, at 9:30 a.m. on the day of the crime and asked her when she would arrive. Daniel knocked on Gabriel's door, knowing how little time he had, and asked if he could come in and apologize and work things out. Because they knew each other and were friends, Gabriel opened the door and let him in. He quickly regretted his error.
Gabriel Kuhn and Daniel Petry Murder Incident
Arrival of Daniel Petry:
While playing "Tibia," Petry and Kuhn got into a fight because Petry thought the younger Kuhn was cheating in the game. Other sources believe Gabriel asked Daniel if he could borrow 20,000 in Tibia's online virtual currency. Daniel agreed to Gabriel returning it, and thus the argument began.
Furious, Petry went to Kuhn's house.
The notorious kid arrived at Kuhns' door very early on July 23, 2007. Gabriel's parents had left, his brother had gone, and Kuhn was alone. Gabriel refused to open the door, but Daniel explained that he needed to apologize to him. As a result, he let him in. Daniel Petry shut and locked the door behind him before launching into a savage and ferocious beating of Gabriel.
The Brutal Murder:
Strangling
Gabriel Kuhn attempted to defend himself, but he was no match for the older Petry. During this beating, Daniel violently raped or sodomized the crying boy by dragging him over to a bed. Gabriel screamed and cried, but Petry became even crueler. Daniel began to laugh after putting his pants back on after noticing Gabriel laying in blood. Gabriel's blood had stained the bed sheets. Gabriel threatened to denounce Daniel and inform his parents about what had happened when they returned home. Petry, in a panic, decided to murder Kuhn. Daniel Petry removed the power cord from the game console and wrapped it around Gabriel's neck, strangling him and spattering blood all over the sheets. He continued to strangle him until Gabriel passed out.
Sawing
Daniel decided to hide the body in a crawl space hallway trap door as he was finishing up. When he lifted the body, he realized it was too heavy. Daniel then went to the kitchen to get a knife. He also went to the house's garage, found a hacksaw. He returned to Kuhn's body, where he began to cut in order to lighten the weight of the torso by removing the legs. Gabriel regains consciousness and starts screaming and sobbing due to the extreme pain and horror of his live mutilation. Daniel was still a few saw pulls away from having his right leg completely amputated when this occurred.
Daniel Petry was delighted and excited to see Gabriel still alive and still able to feel pain. Petry continued to cut. He then cruelly changed the angles on the saw and immediately began sawing harder and faster, severing Gabriel in half. He amputated his left leg. Gabriel stopped screaming, most likely because he collapsed from shock as a result of massive blood loss. Petry continued to sever the leg before dismembering Gabriel's right leg. The autopsy revealed that Gabriel was conscious when both of his legs were sawed off.
Fleeing
Petry first attempted to conceal the body in the house's trap door (attic). Daniel attempted to hoist Gabriel's body into the attic by wrapping it in cable and wire, but he was unsuccessful because Gabriel was too heavy. He made another attempt to cram the boy through the crawl space trap door, but he was still unable to get the angle just right. Daniel, now bored and frustrated, decided to beat, stab, and carve Tibia symbols into Gabriel's top half of his corpse. Daniel then ran away from the house. He left the bloody body near the hallway trap door and the legs near the hacksaw in the hallway for whoever was the first to return home.
Discovery
When Gabriel Guillerme Kuhn's brother entered the house shortly after he did, he immediately fell to his knees, wailing for his mother and yelling for help. Terrified, he yelled as he ran back out onto the street. Another neighbor in the area discovered the body and alerted the authorities. When the police arrived, they discovered the boys' virtual online argument in the chat and recorded it as evidence. They were now aware of the perpetrator and the culprit.
Gabriel Kuhn and Daniel Petry Case
Daniel Petry was sentenced to a facility for young/juvenile offenders after he was found guilty in court. For murder, he received a three-year prison term.
Daniel Petry was taken into custody soon after he made an unreserved admission of guilt. The level of detail he provided when describing his afternoon with Gabriel astounded the Police. Only after denying any claims of homosexuality did he become enraged and screamed. However, medical examiners had solid evidence that Gabriel had been sodomised repeatedly. In September, Daniel Petry was given a three-year socio-educational sentence and was sent to a youth crime facility. Petry vowed exact revenge.
When Judge Pereira questioned Daniel about his final words of regret or apology for his deeds or for Gabriel's family, Daniel responded, "Gabriel was a coward and a thief. He burns in hell right now where I sent him. And when I die I will find him in hell and finish my revenge."
They never gave back the 20,000 virtual Tibia coins, which are equal to 1.75 US.
Daniel Petry was sentenced to a facility for young/juvenile offenders after he was found guilty in court. For murder, he received a three-year prison term.
In September 2007, Judge Alvaro Pereira de Andrade sentenced Petry to three years in prison.
Gabriel Kuhn and Daniel Petry Tibia
After the incident, a great number of Tibia players from all over the world expressed their outrage in force, and some even quit the game. They strongly denounced Petry's actions. They also insisted that they should not be treated as potential criminals simply because they shared the killer's passion for the game, despite Petry's claims to the contrary. This game's network paid homage to Gabriel. Petry's actions damaged the Tibia society forever.
False Rumours
Due to his resemblance, many people today frequently confuse Marcos Daniel Petry, a resident of So Paulo, with the actual murderer. However, Marcos Daniel Petry is not the murderer, and he received some insulting comments on social media from people who thought he was the real killer. Marcos Petry is not the murderer because he has never killed anyone and has no criminal history.
Where is Daniel Petry now?
There is no information on Daniel Petry's current whereabouts since his release. Authorities only have two theories as to what happened to Daniel Petry after he ignored reporting to his supervising officer.
He committed suicide so that he could spend all of eternity abusing and torturing Gabriel in order to exact his revenge, but he couldn't because it is assumed that Gabriel is in heaven.
More likely, after being freed, he fled to another nation (likely the USA) knowing that he would be easily identified and recognized in order to terrorize and victimize someone new. Wherever Daniel Petry is, he will almost certainly be playing online video games and looking for his next victim, according to a profile that Interpol profilers, as well as Daniel's psychiatrist and therapist, have released.
Gabriel Kuhn and Daniel Petry Case Reddit
Daniel Petry, the monster, killed Gabriel Kuhn, an angel. This is not a creepypasta or an urban legend. We've never heard a true story quite like this one; it's one of the sickest and most ominous. Do not search for this on Reddit. You should not let the horrifying images you will find online stain your eyes. It is not worth it.
Gabriel Kuhn and Daniel Petry Case Images
On July 23, 2007, in Santa Catarina, Brazil, Daniel Felipe Petry, a young homicidal from Brazil, killed Gabriel Kuhn and sexually assaulted him. Due to the absurdity of the crime and the ease with which crime photos can be shared online, his crime is one of the most well-known on the internet, particularly in horror forums. The following are some images from the crime scene:
Gabriel Kuhn and Daniel Petry Crime Scene Images
The following are some images from the crime scene: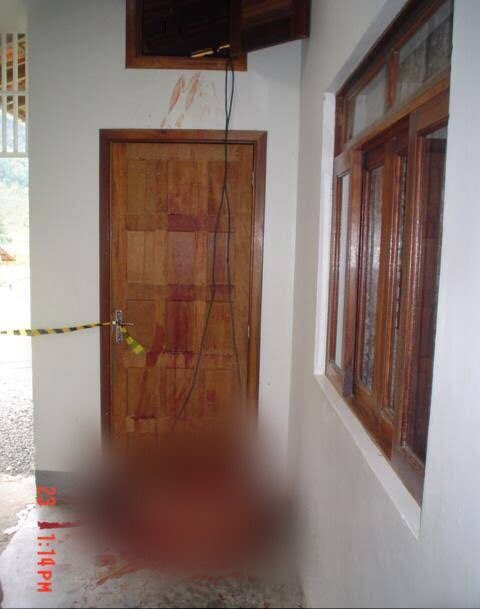 Gabriel Kuhn and Daniel Petry Photos Reddit
The following are some images from the crime scene: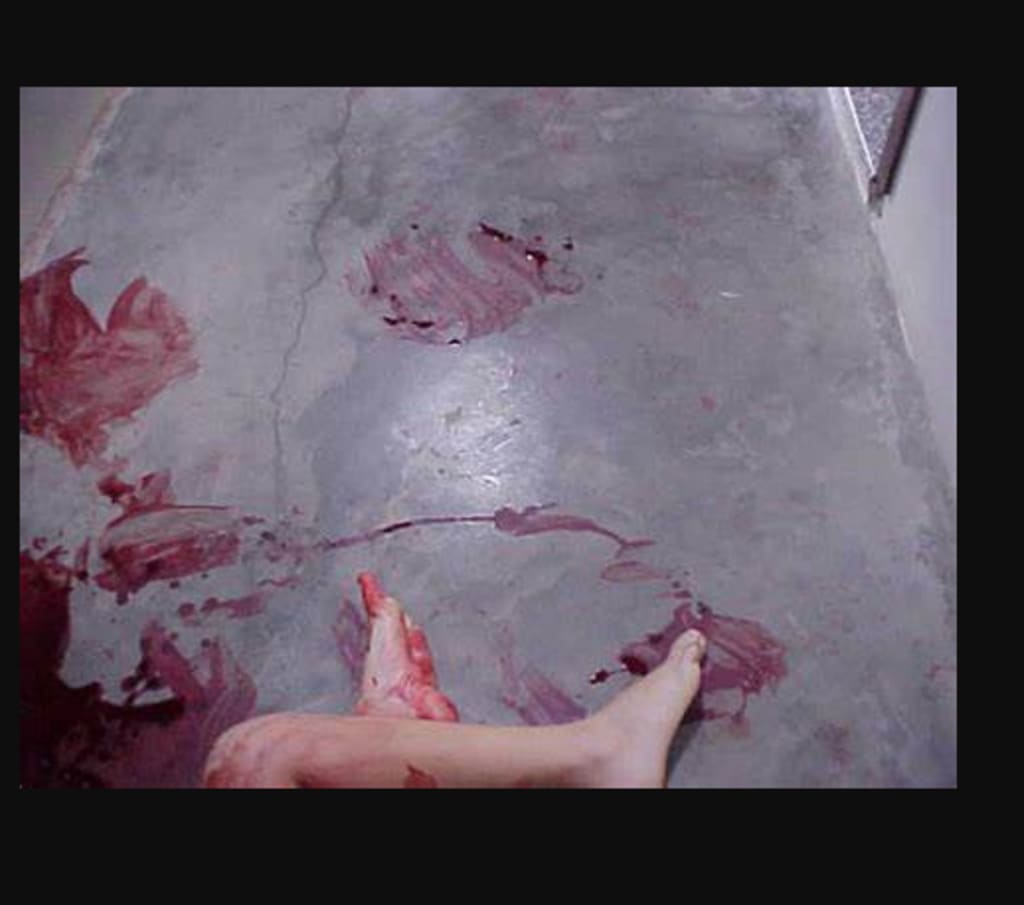 F. A. Qs
What is Daniel Petry's age?
Ans. He was born in the year 1991. He will therefore be 31 years old in 2022.
How old was Daniel Petry and Gabriel Kuhn at the time of the murder?
Ans. Gabriel was twelve years old, while Daniel was sixteen.
Where is Daniel Petry now?
Ans. Sadly, because he leads a private life, it is impossible to know where he is right now.
Where was Daniel Felipe Petry born?
Ans. He was born in the Brazilian town of Blumenau, Santa Catarina.
How did Danie Petry and Gabriel Kuhn get to know each other?
Ans. They were friends because they both liked the online game Tibia.
Who are Daniel Petry's parents?
Ans. He has not provided any information about his parents. It is therefore impossible to know who they are or what they do.